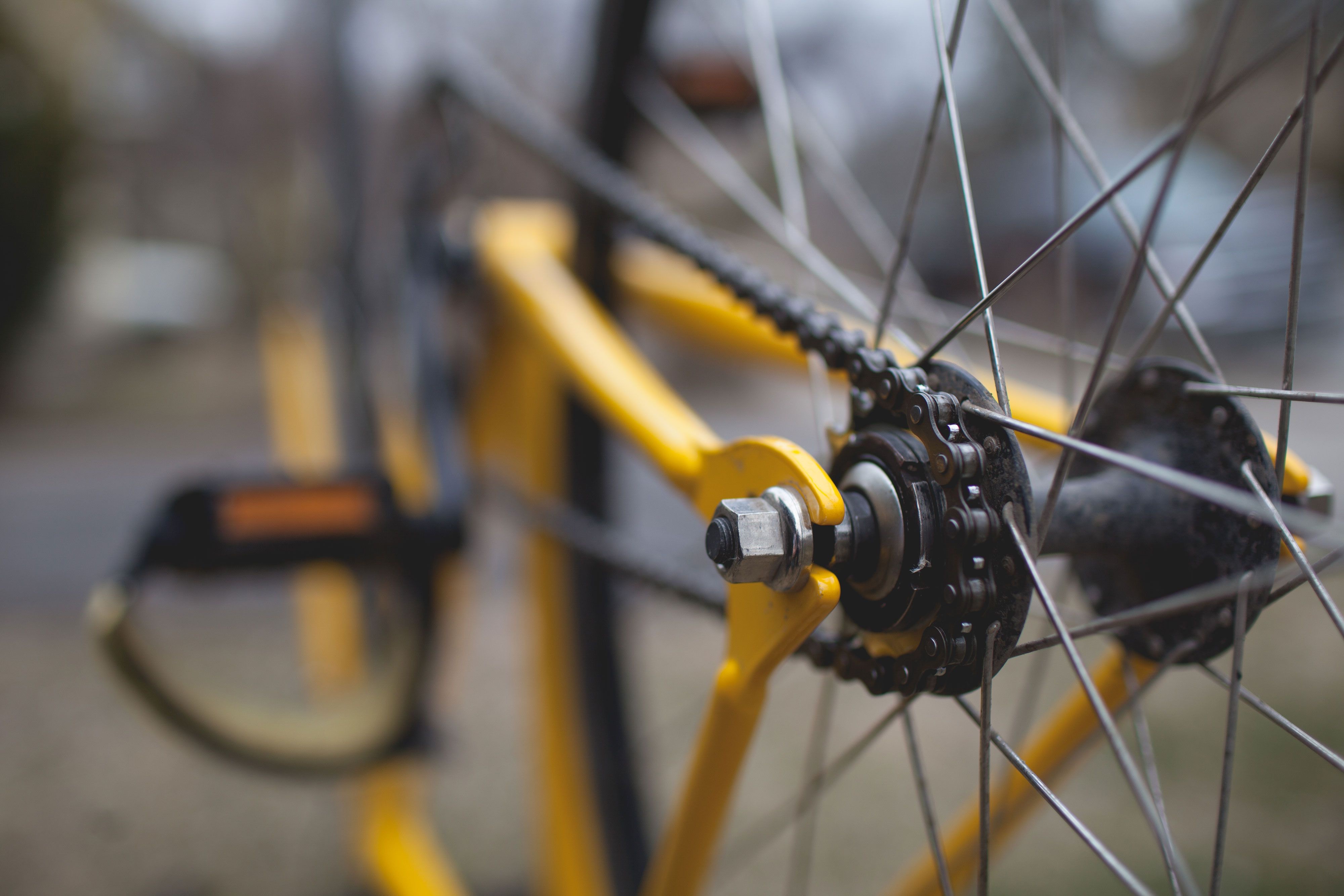 Bike Chain © Chris Becker
The drivetrain and chain are known as the dirtiest parts of your bike. Whether you have a mountain bike or a road bike, this dirt can affect your bike longevity and performance.
This will increase the rate of chain wear, reduce the flexibility of chain links, and will impair your shift performance. The derailleur assemblies and drivetrain cogs will also get severely distressed.
Here, you will find the easiest way to clean your bike chains and keep them in their optimum condition with the help of some easy lubrication and cleaning tools.
THE RIGHT TIME TO CLEAN AND LUBE
If you're someone who enjoys a ride on a regular basis, you should examine the entire chain by gazing from the side of your bike and lifting the rear wheel. Slowly rotate the closet pedal, and inspect chain links for dirt and rust.
Use a regular toothbrush to wipe out dirt from the links, firmly.
Apply lubes and cleaners from time to time.
Always wipe the excess lubrication with a clean cloth, as over-doing it might attract new dirt.
If you're someone who rides few times every month, the cleaning procedure becomes a little different than the regular bikes.
You have to completely remove the chain by using a chain-removal tool and perform extensive brushing.
Then soak it in a chain solvent to get rid of the build-up filth.
Until most of the dirt has left the chain's surface, keep it soaked in the solvent.
Dry the chain with a clean cloth, and re-install it while making sure the solvent has completely evaporated.
Apply grease and cremes on the effected area.
TWO KEY PROPERTIES OF A GOOD LUBRICANT
They should be able to minimize the accumulation of the dirt, which can otherwise accelerate the wear.
It should be durable, as its absence can cause damage to the chain links.
CAUTION TIPS WHEN CLEANING
These are the links that can no longer bend smoothly, and you have to carefully examine each link by rotating the chain backwards. Always, look for such links and clean them extensively to avoid their further deterioration.
When a chain wears, they become longer and can stretch outside of the normal levels. This creates a free play that can cause skipping in certain cases, and lead to further wear and tear. You should always search for such elongated parts of the chain, by using a wear-indicator tool.
Also take a look at our basic bike cycling list.
CATEGORIES: Maintenance, Mountain Bikes, Road Bikes